Announcements

Hey Karaholic! Since all of the members are now with different agencies, we thought it'd be appropriate to create new subforums so members can stay in touch with their activities. Please try to post here from now on with future updates and events.  Here are the new subforums we've created:
Park Gyuri: http://www.karaholic.com/forums/index.php?/forum/158-park-gyuri-solo-activities-motion-media/
Han Seungyeon: http://www.karaholic.com/forums/index.php?/forum/159-han-seungyeon-solo-activities-jwide/
Goo Hara: http://www.karaholic.com/forums/index.php?/forum/157-goo-hara-solo-activities-keyeast/
Jung Nicole: http://www.karaholic.com/forums/index.php?/forum/160-jung-nicole-solo-activities-b2m/
Kang Jiyoung: http://www.karaholic.com/forums/index.php?/forum/161-kang-jiyoung-solo-activities-sweetpower/ For Youngji, we've opted to leave the forum as is as she is still with DSP Media.  Thanks for your attention, hope you continue to drop by and visit.. new members and old! 

-KH Staff
Content count

20

Joined

Last visited
Community Reputation
5
Neutral
About sfilicity

Rank

Newbie


Birthday

10/15/1998
Profile Information
Gender

Female

Interests

I'm interested in Nicole! <333
About Me
Hello there! Well I suck at introducing myself so let's make this short, shall we?
My name is Filicity and I'm 15. I was born on October 15 and have been living here in California for pretty much my whole life. I am a sophomore in high school and plan on going to university right after to study Pharmacy. Yeah, I guess you can say I'm your average, everyday asian student hehe~ Oh did I mention I'm Cambodian? (I know I look Mexican/Indian)
As you can see I'm multifandom; KARA, TEENTOP, B.A.P, INFINITE, EXO, & more. My ultimate biases are Nicole, Kris, Kai, Myungsoo, Luhan, Leo, Jay Park and L.Joe. Nicole is my only girl bias! YOU JEALOUS MY BIAS ARE BETTER THAN YOURS? Lol, justkidding. Oh, I ship all my bias with Nicole <333 and these ship will be the death of me.
How I got into kpop? Hmm, well I'm 99% sure the first kpop song I heard was SNSD - GEE, I used to like Jessica A LOT hehe~ I remember I stopped listening to kpop for about a year, probably until Big Bang's comeback in 2011 because this girl. So yeah, she basically brought me back to loving kpop again. Now that just proves you can't run away from kpop BWUHAHA.
Okay I feel like I just told you my whole life story, so I'm going to end this here. Feel free to talk to me and thanks for reading!
*WARNING!! IF YOU WANT TO SEE MY HIDEOUS FACE, SCROLL DOWN.
DUN DUN DUN DUN *DRUMROLL*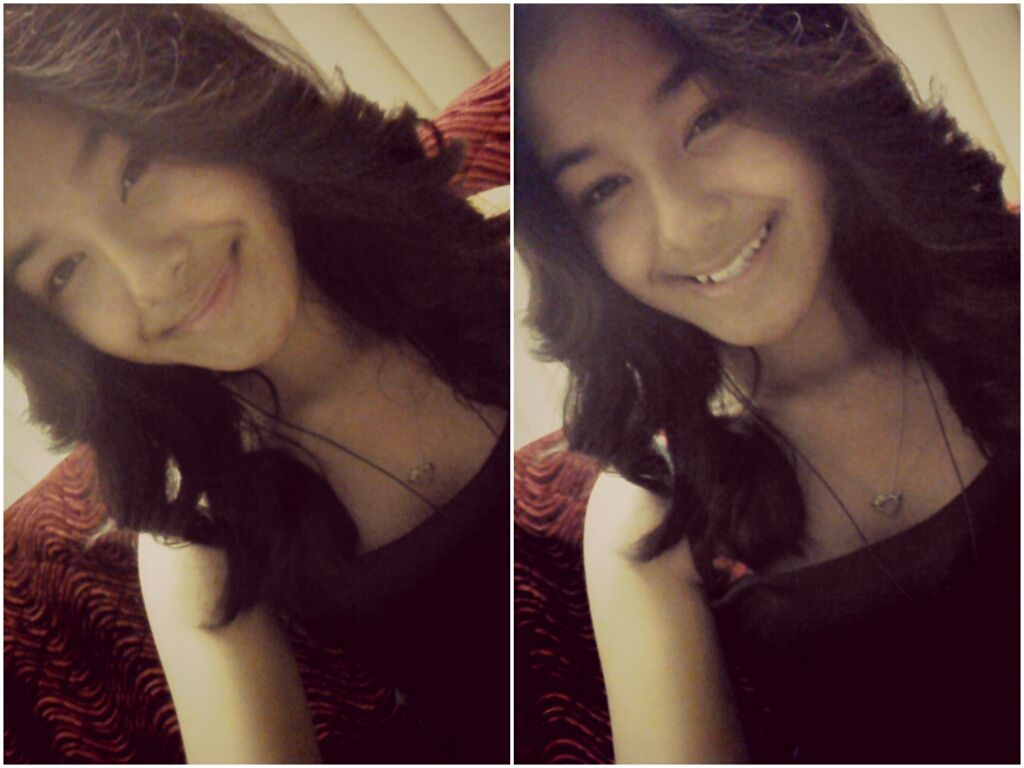 (WHY IS THE PICTURE SO BIG!?!? TT_TT Anyways, I know I look hideous. So stop complaining.)